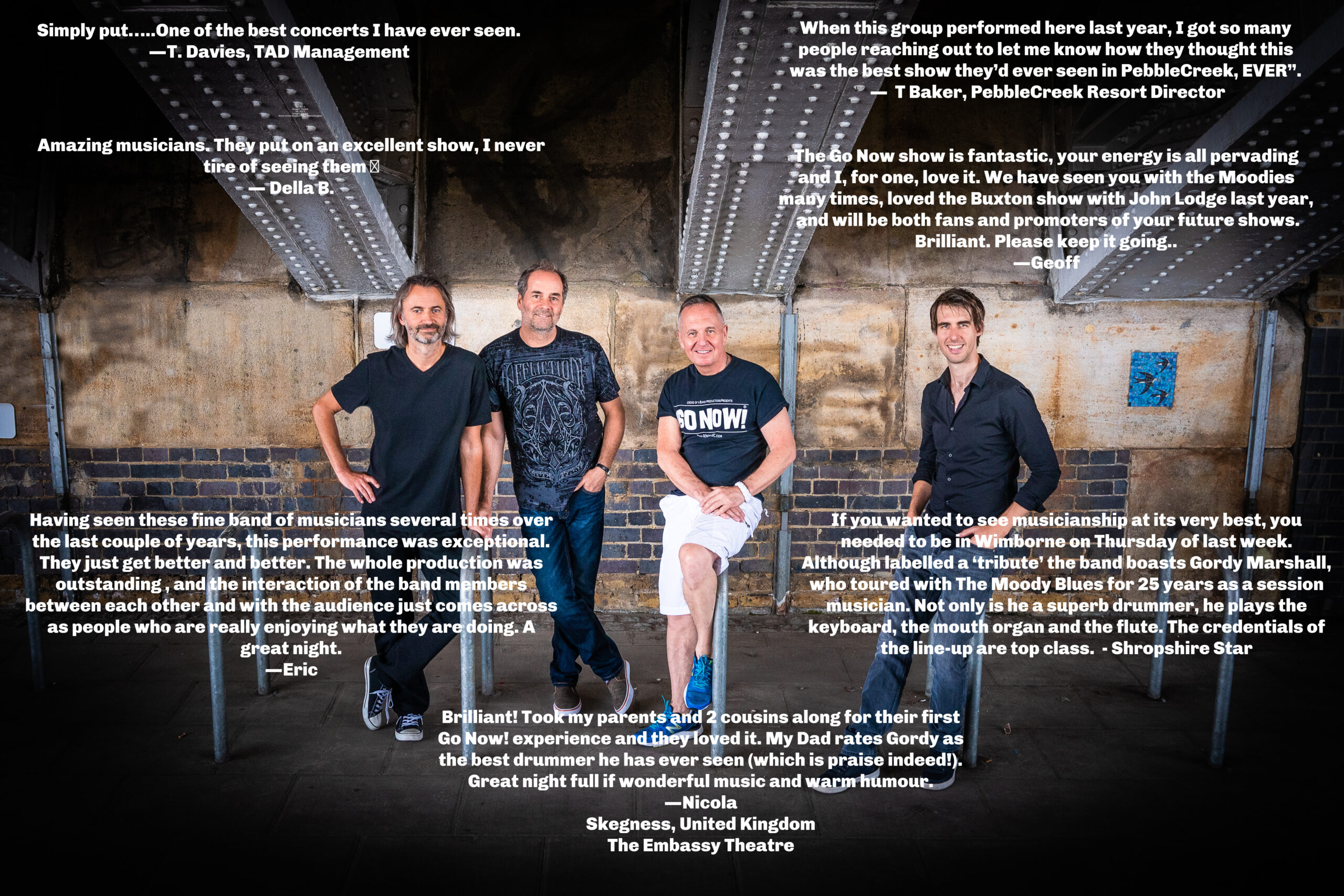 Photography credit: Andy Holdsworth     
---
GO NOW! – The Music of The Moody Blues is the brainchild of drummer Gordy Marshall. Gordy toured with The Moody Blues for 25 years. Along with Mick Wilson (known as lead singer of 10cc), the two musicians have brought together some of the very best singers and instrumentalists in the country to create the ultimate tribute to the greatest classic rock band of a generation. Hit songs such as Nights in White Satin, Tuesday Afternoon, Go Now and Isn't Life Strange are beautifully recreated live, and sound as close to the initial recordings as you will ever hear.
 MEET THE TEAM
 
Photography credit: Andy Holdsworth
Gordy Marshall
Gordy toured the world with The Moody Blues for 25 years. For six of those years, he also toured with Justin Hayward on the arena tours of Jeff Wayne's The War of the Worlds.
As a session musician the list of artists on his C.V. include: Sir Cliff Richard, Rod Stewart, Mariah Carey, Emma Bunton (Spice Girls), Joss Stone, Gary Barlow, Ricky Wilson (Kaiser Chiefs), Mike Batt, Katie Melua, Chris Spedding, Herbie Flowers, Level 42's Mike Lindup, Chris Thompson, Russell Watson, Jason Donovan, Asia's John Payne.
In 2012 Splendid Books published Gordy's first travel book Postcards from a Rock & Roll Tour. It's available here on the 

GO NOW!

website, Amazon, iTunes, Kindle and as an audio book. Sections of the audio book have been serialised on BBC Radio. Be sure to also check out his monthly podcast available on Amazon, Spotify, Apple and all major podcast platforms.
In addition to his pop and rock work, Gordy has been involved in many West End musicals, including Fame, Grease, We Will Rock You, Mamma Mia, Rent, Whistle Down The Wind, Thriller Live!, Wicked and Hamilton.
GO NOW!

– The Music of The Moody Blues is the continuing story.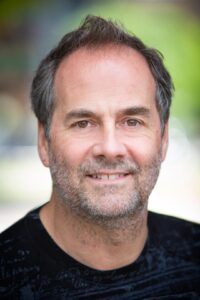 Photography credit: Andy Holdsworth
Mick Wilson
As a vocalist and percussionist, Mick has performed with artists such as Lionel Ritchie, Kylie Minogue, Gary Barlow, Cher, Ellie Goulding, Paloma Faith, Chris Rea, Smokey Robinson, Jessie J, Robin Gibb, Lulu and the K.L.F. Earlier this year, Mick was honoured to be a part of the band for Jeff Lynne's ELO concert in London's Hyde Park.
Since joining Graham Gouldman for an acoustic set in London over 12 years ago, Mick has become a regular in the latest incarnation of 10cc, taking on Lead Vocal duties and playing percussion, guitar and keyboards. Graham and the band have performed extensively in Europe and toured Australia, Japan, New Zealand and the US.
He is also a regular member of The SAS Band, which play all over the world, with guest performers such as Brian May, Roger Daltrey, Roger Taylor, Kiki Dee and Tony Hadley.
Mick has his own recording and production facility, from where he has produced and composed music for various TV and live events for companies such as Sky, BBC, ITV, McDonalds, BT, X-Factor, Levi's, Toyota, Mercedes and Ford, most recently providing the music for this year's Volvo Ocean Race.
His debut solo album, "So The Story Goes" was co-produced and co-written with Graham Gouldman and he is currently in the studio working on his second, to be released early next year.
Mick continues to be much in-demand as a session vocalist in and around London and can be heard on various TV and film productions, including the recent "Cilla" mini – series and "Sunshine On Leith" motion picture.
Most recently Mick was also the 'singing voice' in the Academy Award-winning movie

Bohemian Rhapsody

for the actor who portrayed Queen's drummer.
We are absolutely delighted he is singing and playing with us in

GO NOW!

– The Music of The Moody Blues.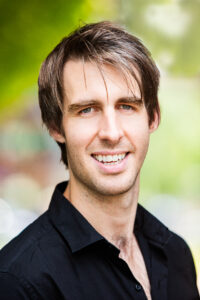 Photography credit: Andy Holdsworth
Nick Kendall
Nick Kendall has spent the last eight years as one of London's busiest session guitarists. He has performed with household names which include 10cc, Alice Cooper, Brian May, Tony Hadley, Jimmy Somerville and Gordon Giltrap to name a few. He has held two lead guitar chairs in the West End, Rock of Ages and Jersey Boys, and been a deputy on others including We Will Rock You and Sunny Afternoon. He has worked on the TV show the X Factor and in the recording studio with artists such as Peter Cox (Go West), Kerry Ellis, Rhydian and Grace Kennedy as well as recording guitar for various television and radio jingles. Nick is currently working on his own project under the band name The Kendall Connection.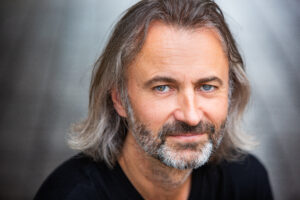 Photography credit: Andy Holdsworth
Patrick Duffin
As well as composing the themes for Come Dine With Me, Loose Women and Money for Nothing on television, Patrick has also written production music albums for Universal, De Wolfe and Westar.
He has performed with Natalie Imbruglia, Tony Hadley and Jamie Scott. In the West End productions of Hairspray and Jersey Boys he played guitar, drums and mandolin.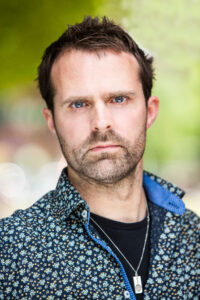 Photography credit: Andy Holdsworth
Ryan Farmery
Ryan's touring credits include:
Natalie Imbruglia, Sam Bailey (X Factor Winner) and Denise Pearson (Five Star). Support tours include The Jacksons (UK Unity Tour) and Simply Red (UK Arena tour + Australia).
Additionally, Ryan has performed and worked with with Anastacia, Emeli Sandé, Beverley Knight, Melanic C (Spice Girls), ABC, Rick Astley, The Shires, Ward Thomas, James Morrison, Jack Savoretti, Ronan Keating, Andreya Triana, Nadine Coyle (Girls Aloud), Jack Pack, Lemar, Sophie Ellis-Bextor, Kim Wilde, Chris Farlowe, Rebecca Ferguson, Shaun Escoffery, James Fox and Kerry Ellis.
In the world of theatre, Ryan is currently Keys 1 and Assistant MD on the Michael Jackson show 'Thriller Live' in the West End. Other theatre shows include The Beatles show 'Let it Be' on Broadway, West End and several international tours.
Ryan was also was MD / Guitar 1 for the 20th Century Boy UK tour. Additional West End credits include Priscilla Queen of the Desert (Keys 2), Jersey Boys (Guitar 2), Thriller Live (Guitar 1 and Keys 2/Guitar 2).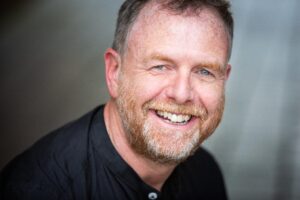 Photography credit: Andy Holdsworth
Tim Maple
Tim Maple is one of the most in demand musicians in the UK and we are delighted to have him working with us in

GO NOW!

– The music of The Moody Blues. His list of credits would quite simply take up the whole web page, so here are just a few.
Pop: Westlife, Boyzone, Sam Bailey, Leona Lewis, Olly Murs, JLS, Joe McElderry, A1, Hearsay, Spiritualized, Emma Bunton, Lemar, James Morrison, Ronan Keating, Beverly Knight, Matt Cardle, The Shires, Chad Smith (Red Hot Chilli Peppers), Sarah Brightman, Delta Goodrem, Ruby Turner, Woody Woodgate (Madness), Cathal Smyth (Chas Smash from Madness), Jonathan Ansell, G4, Shayne Ward, Journey South
MD: (which stands for "Musical Director", by the way…) MD X Factor Arena Tour 2010, MD Freesat TV Awards 2014, MD Magic FM Christmas Show 2015, MD Thriller Live World Tour, MD JLS (Radio 1 Big Weekend), MD Jonathan Ansell GB Tour 2009, Assistant MD on Rent (West End 98-99), Piano MD for numerous outdoor summer concerts
TV: Guitarist in house band for BBC1 series "I Love My Country", Piano accompanist on Fame Academy and Celebrity Fame Academy. Piano and Guitar on BBC TV series Facing The Music, Pianist on BBC TV show "The One and Only", Music production for Paul O'Grady show
Recordings: Guitar, banjo, ukulele and mandolin on ITV1 comedy/drama series "Great Night Out", Channel 4 Drama "No Offence", Jack Whitehall film "Bad Education". BBC 2 idents (the one with the "2"-shaped tent zip…) guitar on numerous TV ads. (Twix, Ford, Bacardi, Ericsson, Radio 2, and lots he can't remember).
Classical: Arrangements for BBC Concert Orchestra, guitarist for Karlheinz Stockhausen, Martin Creed, Steve Martland, Simon Rattle, Pete Erskine/John Schofield, Mark Anthony Turnage, Louis Andriessen, BBC Symphony Orchestra, CBSO, London Sinfonietta.
We're going to stop there, before he asks for a raise!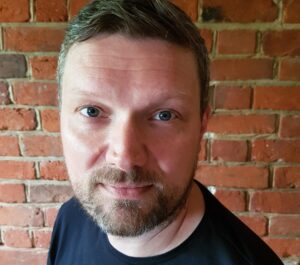 Malcolm Moore
Malcolm read music at City University and trained at The Guildhall School Of Music. Whilst still a student, he played in modern classical composer Steve Martland's band, which led to work with the BBC Symphony Orchestra and London Sinfonietta.
In a varied career since, he has continued to work in the concert hall, in West End shows (Rent, The Lion King), toured with Westlife, Lulu and X-Factor Live, and acted as Musical Director for Natalie Imbruglia.
In recent years, he has recorded albums and toured the world with James Blunt. Malcolm can also be heard playing on records by Alison Moyet, Ben's Brother, Tristan Prettyman and One Direction, for the David Lynch film 'Lost Highway' and with his own band, 'The 1957 Tail-Fin Fiasco'.
We are very lucky to have Malcolm singing and playing with us in

GO NOW!

– The Music of The Moody Blues.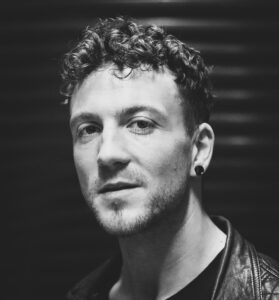 David Julien
David has just finished 2 years as principle singer in London's West End record breaking show Thriller Live. David is a power house of entertainment

.
Since reaching the finals of the BBC's The Voice UK in 2012, David has worked with a plethora of many different artists that include; Dionne Warwick, Status Quo, and Leona Lewis, to name a few.
He has co-written and been featured on dance tracks across the globe with the Russian based WildOnes. He continues to collaborate with many artists in the dance world, and enjoys well over 5 million streams of his work.  David is currently laying down the vocals for the sound track on the independent film "Once A Year On Blackpool Sands"
Performing on cruise ships around the world, David Julien's talents span the decades. With songs from Tony Bennett to Bruno Mars, David's impeccable vocals and superhuman versatility, always leaves the audience impressed, entertained and moved.
Quotes
"I hear qualities in your voice that I wish I had in mine" Danny O'Donnahue – The Script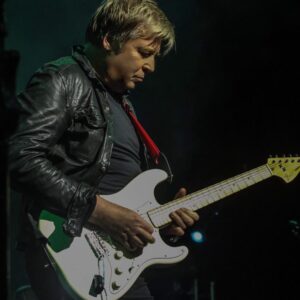 Keith Atack
Keith's career began in the late 70's with a chart topping band, having 3 top 30 singles and 2 hit albums. Moving into the 1980's he played and toured the world with many diverse rock and pop acts that include; Bonnie Tyler, Shakin' Stevens, David Cassidy, Rick Astley, Jocelyn Browne, Barry Manilow and many more, and now most recently with Desiree and The Illegal Eagles.
Keith's guitar playing styles are very diverse, immersed in rock/funk, soul, jazz, blues and country influences. He has also composed music for film and television and worked on many TV themes for The Fast Show, Rory Bremner, Jo Brand, Harry Hill in addition to working in Abbey Road studios on the soundtrack of the movie Cemetery Junction with Ricky Gervais and Steven Merchant. Keith is currently writing and recording with Grammy nominated rocker John Parr, who had number one hits in both the UK and the US with St Elmo's Fire. Keith has four children, his eldest daughter Emily Atack is enjoying her own phenomenal success on stage and television.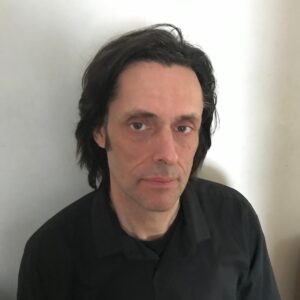 Phil Taylor
Phil is a man with a few strings to his bow, which makes him a good fit for the

'GO NOW!

world'. He was a founding member of Tony Hadley's solo band, and was musical director and keyboard player for over 25 years with Tony. This great gig took him all around the world in venues both large and small.
Phil is also a bass player, in this role he has toured numerous times with Nick Heyward. Many other 80's artists as well have called on Phil Taylor's skills that include Rick Astley, Go West and ABC.
At his Laurel Sound studio in Hertfordshire UK, he continues to create his own music and produces great artists on the way up in the business. The best way to be in this business, for me anyway says Phil, 'is to have one foot in the live side, the other in the studio……..the camaraderie and friendship that exists in a band is something we all value deeply…….. the feeling you in the audience get from us is a reflection of how we feel performing these songs to you'.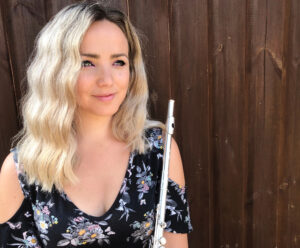 Helen Wilson
Helen Wilson is currently Principal 2nd Flute of the Royal Liverpool Philharmonic and a Senior Lecturer at Leeds Conservatoire. Helen has played with a number of high profile british orchestras including the John Wilson Orchestra, London Symphony Orchestra, BBC Philharmonic Orchestra and BBC Concert Orchestra for performances including international tours, BBC Proms, and CD, TV and Radio recordings. Helen has also worked on a number of west end and touring shows and was flute chair holder for An American in Paris (Dominion Theatre), The King and I (London Palladium) and Evita (Regents Park Open Air Theatre).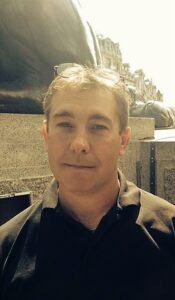 Graham McGarrick
Graham McGarrick has over 20 years experience in sound engineering. Following nine years as a permanent member of staff at R.G. Jones Sound Engineering, where he accrued a wealth of knowledge and experience, he decided it was time to start afresh with a new company and a new approach to the industry when he established Sound Judgement UK Ltd.  We're so fortunate to have Graham as part of the GO NOW! team.